We are an international provider of high technology video/ audio/ data transport, signal management and display solutions for television broadcast, telecommunications, cable television and video production. Founded in 1994 as Video Solutions International, Inc. with a focus on Latin America and the Caribbean, our goal is to provide high-quality, cost-effective solutions and products with outstanding service and support for our valued customers.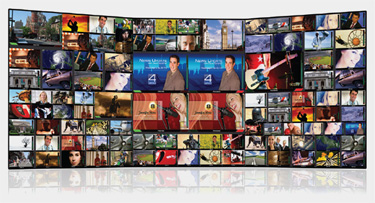 Selling in a different culture does, however, pose a challenge for North American companies. For most, establishing the necessary relationships can take many years. Today, every business is a global business. To grow in this competitive environment, companies everywhere must combine a global perspective with worldwide access to information and technology. At the center of this business revolution is our chosen field of expertise, the communications industry.
Inviso supplies many products to the communications industry, including fiber optic equipment for video, audio and data transport, signal management and display equipment. Not only does Inviso supply sophisticated, high technology products to our customers, we work with business partners throughout the region to provide comprehensive customer support, systems integration and after-sale service. By enhancing imported products with local service and support, we increase the value of our products to our customers.
The communications industry is evolving at an extremely rapid pace, with new technologies and products developed every day.
Our promise to our customers is that we will do our utmost, as their technology partner, to seek out emerging technologies abroad and introduce them to our customers. By doing so, we believe that we can make a significant contribution to our industry, ultimately furthering the development of society.